Growing God's Creation – Carl Sigel and Libby Kenney.
Growing Gifts – Gail Till and The Showalter Family.
Carl Sigel
Carl Sigel is a founding member of Nativity, Environmental Stewardship ministry team leader, North Carolina Interfaith Power & Light member
What does Growing God's Creation mean to you?
Growing God's Creation means to me that I acknowledge unsustainable consumption, population pressure, poverty, and environmental degradation are the results of a spiritual crisis, and that I accept my moral duty to learn more about and to address all of these issues of social injustice. As a Christian, I need to make authentic liturgical connections between these ecological realities and my spiritual life in the church. I need to put my faith into action by caring for God's Creation. Through Christ, God has given me this ministry of reconciliation (2 Corinthians 5:18).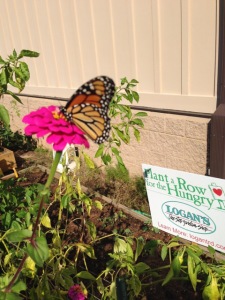 To me, what Growing God's Creation means to our church is that we are to align our activities of ritual, fellowship, and stewardship with a gospel of salvation that recognizes and responds to the ecological realities of our present world, and that led by the Holy Spirit as a community, we work together to fulfill the new Creation and a better future for all life.
How can we contribute to Nativity's efforts to care for our campus, facilities and garden?
We can lower our facilities' carbon footprints by continuing our efforts to be more energy efficient and incorporating a renewable energy source such as solar PV.
One in four children in NC live in food insecure homes; we can help feed the hungry in our community by increasing the size of the Nativity Community Garden, and volunteer at the Inter-Faith Food Shuttle.
As the planet warms and natural systems are affected, many species, including birds and butterflies, are threatened. We need to make our churchyard (and yards at home) more eco-friendly to help them survive.
We can partner with NCIPL and NC Audubon to protect the Brown-headed Nuthatch, which is declining rapidly in numbers because of urbanization and deforestation, by installing nesting boxes.
Why should our church family focus on this ministry?
Unsustainable consumption, population pressure, poverty, and environmental degradation are linked and interrelated. As a faith community and as individuals, we need to take holistic views on creation care. We need to focus on Growing God's Creation because it is the poor and voiceless that suffer the most from our unsustainable lifestyles.
We need to reorient our attitudes toward nature and, thereby, toward ourselves. We need to explore in greater depth to truly understand what it means to love God and to love our neighbor (Luke 10:27). We need to understand that our neighbor includes the born and unborn, and non-human life on Earth.
Caring for Creation means finding ways to develop a sustainable relationship with nature. This requires not only engagement of scientists and political leaders, but also the moral leadership that religious institutions are in a position to offer.
"If religion cannot provide meaningful leadership on one of the most pressing issues [the environment] facing the human family, then it will lose its ability to present itself as a moral force. It will lose relevance and credibility. And, rightly, it will lose influence." (Rev. Fletcher Harper, GreenFaith, 2009)
If we Care for Creation, Creation will care for us.
Libby Kenney
Libby Kenney is a High School Sophomore, J2A Youth
What does Growing God's Creation mean to you?
For me, Growing God's creation means doing what I can to help the community be a better place for everyone. I like to help bag and deliver groceries at the Inter-faith Food Shuttle, and I also enjoy going on the gleaning trips we make to pick the leftover produce from farm fields so the food can be given to people who have trouble buying their own fresh food.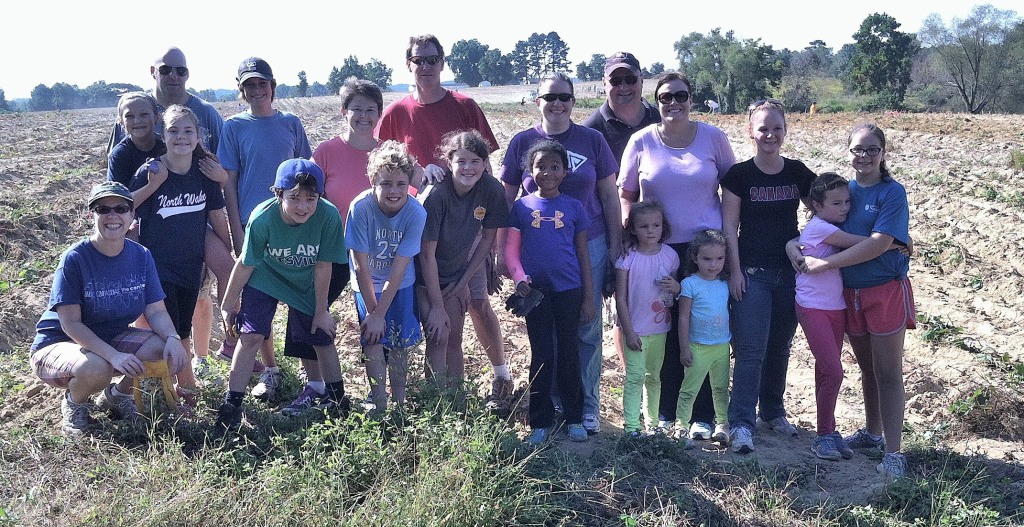 When my class went on their Urban Adventure trip last summer, the community service work we did in Baltimore, Maryland was to help clear an empty lot so a new community garden could be planted, and we also helped weed and clean up an existing garden. Knowing that my church youth group was there to help with something like this made me feel good. Getting healthy and fresh foods to people who don't have easy ways to get it (grocery stores aren't popular in the poor inner city–they call it a food desert) is very important and I'm glad that there are ways that Nativity has taught me to help.
Gail Till
Gail Till and her husband, Chuck, are longtime parishioners of Nativity. She served as the Children and Youth Education Coordinator during the early 2000s. She is a faithful 8am service communicant.
How do you contribute to Nativity's or other Outreach ministries?
Twenty two years ago a friend called me up and asked me if I wanted to volunteer with her at the InterFaith Food Shuttle. Of course I did! I knew Nativity member, Jill Bullard, who is a cofounder of the Shuttle, and I knew many other Nativity members who also volunteered there. Twenty two years later I am still at the Shuttle, delivering good food to people who don't have access to it for so many reasons. It is a rewarding ministry and one that I couldn't have participated in without the Church of the Nativity.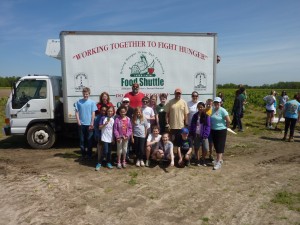 During this great number of years that I have volunteered at the InterFaith Food Shuttle their mission has strengthened and changed. Today, they are doing a great deal of work promoting urban farming and teaching good nutrition. Nativity has grown, too, and participates in this aspect of the Food Shuttle's mission by participating in the "Plant a Row Program." I've had the pleasure to pick up and deliver a portion of food grown in the Nativity Community Garden and bring it to those served by the Food Shuttle.
So, I've contributed to Nativity's Outreach ministry by doing a very small thing to help our community meet its charge to feed those who are hungry. When my children were young I took them with me to help with this work, and hope by doing so I spread a few small seeds. In any event the time spent with them doing this work was and is precious.  I could go on; the friendships that have deepened, the many people I've come to know, both on the giving and receiving end. By small, sustained faithfulness to this work I've been a cog in a wheel, a wheel that grows and by which I've grown and been fed in so many ways.
Tell us how Nativity's annual stewardship campaigns help you fine-tune your gifts.
Every year Nativity initiates another stewardship campaign, and every year my husband and I have the same conversation about our pledge. Both of us agree that to pledge is something we choose to do, and that's a good thing…something we agree on! Yet, it gives us both an opportunity to challenge ourselves a little about what we have done with our time and talents. This time for evaluation has become valuable over time. Things change, and we change as well. As the emphasis in our lives change, so to do the realization or actualization of the gifts we do have. Having a stewardship campaign come in the fall pushes us to think about exactly what has changed, and what direction we feel called to pursue. "To everything there is a season." The annual stewardship campaign has been an anchor in pushing us to clarify and put into action exactly which gifts it's time to offer, and which it's time to retrieve. And, that is a gift in itself.
The Showalter Family
Jon and Becky Showalter joined Nativity as a newly wedded couple. Their children, Noah (14) and Kylie (11), have been integral to our church family since birth. Jon is a former Senior Warden and Becky serves as the Children's Education program coordinator.
What does Growing Gifts mean to you?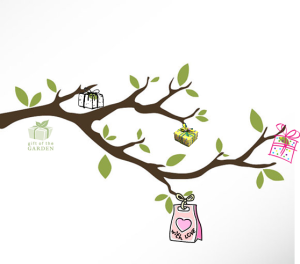 "I picture presents on a vine that just keep growing as the vine gets sun and water and good food. And then it's like you don't even know what's inside – that's the exciting part. Is that silly – it sounded silly, but that's what I thought of."  – Kylie
"I think of something that grows exponentially. If you invest now, it grows by some seriously awesome interest rates."  – Noah (currently taking a Principles of Business class)
"We're all on a journey, and growing is part of that journey. For a while, you can be really busy (starting a career, starting a family or both), but after a while, you realize that there must be more than being busy. To me, Growing Gifts means looking at who you are and your God-given gifts and trying to make them BE MORE. God calls us to be his hands and feet in this world…and even if it seems that it is just a drop in the bucket, it's one more drop that wasn't there before. We can be awesome like that. :)" – Becky
How do you contribute to Nativity's or other Outreach ministries?
"By our volunteering with the Food Shuttle, we are able to do good things but we are also able to bring others to volunteering too. As we talk about what we do, the gift of giving keeps growing. They can learn from us and we can learn from them. I think just going to Sunday School is an Outreach. It's something every kid can do. – Kylie
"Be on the Outreach Team, like I am!" – Noah
"Our family has volunteered regularly with the Inter-Faith Food Shuttle since 2005. We drive a refrigerator truck from the Food Shuttle to the Episcopal Farm Workers ministry once a month. It has been incredibly moving to see the dedication of Father Tony and the other volunteers as they provide food, clothing, spiritual support, and so many other services to workers whose poverty and living conditions are essentially unseen.  It has been such a growing experience for our entire family, and we are proud to do it and proud that Nativity is able to support this ministry as well." – Jon
How might you use your gifts to grow with grace to serve God & the Nativity community?
"Volunteer, glean, pack backpacks, work in the community garden, make blessing bags, acolyte, give money.  There's always something you can do! " – Noah and Kylie
"As much as good works make a difference, sometime you just need money. This church supports many outreach ministries, but it also serves all of us. Worship on Sundays, education programs, pastoral care – having the staff and facility to be able to do these things are important. Jon and I are happy to be able to pledge each year – in fact, we can't imagine not. This church is our home; it's our children's home. Kylie and Noah will grow up knowing what it means to be a part of an amazing, caring, perfectly imperfect, loving Christian community…what a gift." – Becky
Tell us how Nativity's annual stewardship campaigns help you fine-tune your gifts.
"Well, the campaign happens about this time every year and it is always mixed in with the Children's Sermon. It makes us think about how much we have and all the ways we can use who we are and what we have to make this church and all of Raleigh better. That's pretty cool."  – Noah and Kylie