Under the leadership of our priest, vestry, and consultant Peter Saros, Church of the Nativity is undertaking an exciting, multi-year Parish Development Initiative for several main purposes:
enhance community building among the various generations of our parish,
develop and renew leadership among our members,
increase annual funding for ongoing programs/staffing and ongoing maintenance needs,
simultaneously eliminate mortgage debt and dramatically increase commitment to mission/outreach/creation care.
Phase I: The highly successful Stewardship Campaign for 2017 increased pledging for our annual budget sufficiently to sustain a full-time youth minister, double our Outreach budget, and build a more adequate long-term buildings/grounds maintenance fund. The process for achieving a $60,000+ increase in pledging involved a lot of pizza, a lot of parishioners having fun, some informative focus groups, and a lot of new faces taking charge.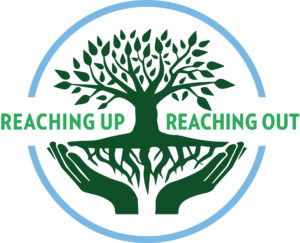 Phase II: Through a three-year Capital Campaign beginning May 4, 2017, we would like to eliminate an approximately $600,000 mortgage debt, begin upgrading our HVAC equipment, and complete the first phase of converting our principal campus energy source to solar.  Funds currently used to service the debt would be used primarily to increase funding for mission/outreach/creation care from a current 3.6% of our annual budget (up from 2%, thanks to Phase I) to the 10% envisioned by our church's founders. We call this campaign "Reaching Up, Reaching Out."
The Fun Event, May 4 The Capital Campaign Committee invites the entire parish to dinner, Thursday, May 4, 6:30 – 9:00pm, at the North Carolina State University Club located at 4200 Hillsborough St., Raleigh. Child care will be provided on site, and there will be rides for anyone who requests one. This Fun Event will celebrate the people of Nativity and the success of our Parish Development Initiative thus far, as well as kick off the "Reaching Up, Reaching Out" Capital Campaign.
Further Questions: click onto our Q&A.