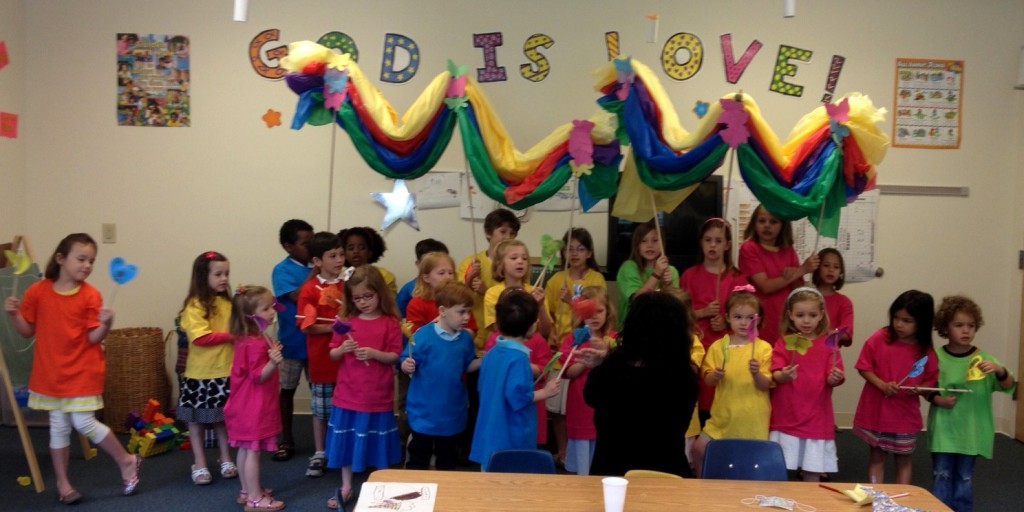 Welcome to Nativity's Children's Program page. Our children of Nativity are avid members of our congregation.
KIDS' CLUB is our Sunday School program for preschool through fourth graders which meets from 10:15-11:00am in the Education Building. In Kids' Club, the children are exposed to lectionary-based lessons through interactive games, crafts, conversations and activities.
BUSY BASKET is a tool available to any child who needs a little tactile movement during the service. These toys, gadgets and tinkerings are located in the Narthex in the Kid's Corner. Feel free to use these items and return them after the service.
WIGGLE ROOM is located in the first room on the right in the Education Building.  If you, your child or youth is feeling a little antsy but doesn't quite fit into the age of the nursery, this is the place to go to get your wiggles out. On the bookshelf will be a basket labeled "Wiggles" of toys and gadgets for your use to help calm you down and get wiggles under control. This room is available during all services and can be utilized by any member of the congregation.
CHILDREN'S BULLETINS are handed out as well as in the bags with coloring supplies located in the Kid's Corner of the Narthex. These have a kid-friendly lectionary-based bulletin in them just for the children of Nativity to follow along and learn as they go. If you need more bulletins, just ask an usher. Please return the bags to an usher after church.
Feel free to contact our Children's Minister, Kathryn Buckley, with any questions or comments! Let her know if you are not on the email list.